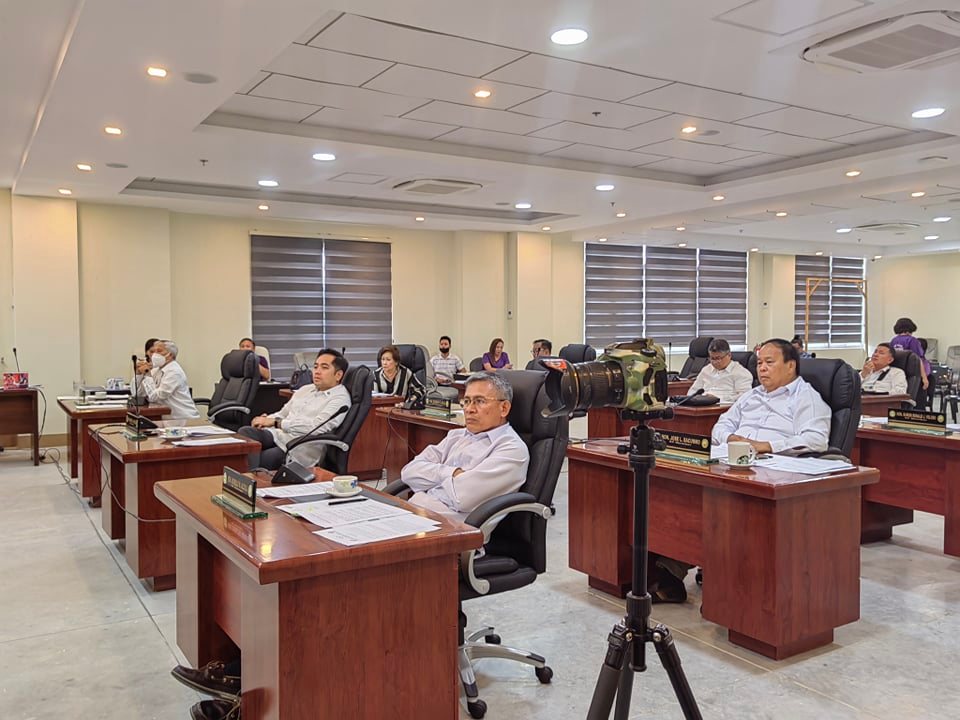 Dr. Maria Juliet C. Ceniza, the Director of Visayas Consortium for Agriculture, Aquatic, and Natural Resources Program (ViCARP and the Vice President for Research, Extension, and Innovation, presented the overview of the consortium and elaborate further on what is it for Baybay City Local Government Unit to join ViCARP during the 11th Regular Session of the Sangguniang Panlungsod on March 15, 2023 at the new SP Session Hall, Baybay City, Leyte.
Dr. Ceniza pointed out the 8-point benefits that the member institutions can get from joining ViCARP which include 1) capacity Building-training/knowledge and skills improvement; 2) attendance to various conferences and symposia; 3) benchmarking with other LGUs and institutions; 4) mentoring R and D initiatives; 5) R & D guidance and coordination to include knowledge management; 6) access to services for products innovation/commercialization; 7) helps to strengthen policy advocacy and formulation; and 8) strengthen networking.
Furthermore, Dr. Ceniza showcased ViCARP's priority commodities including its banner programs and the milestones for 44 years of using science and technology in rebuilding Eastern Visayas.
After her presentation, Hon. Ernesto M. Butawan, the City Vice Mayor, commissioned the Committees on Agriculture and Environment & Natural Resources Conservation to study further the membership prior to endorsing the matter to the City Mayor, Hon. Jose Carlos L. Cari.   
"Anticipating the positive response from the members of the Sangguniang Panlungsod of the City of Baybay, we would be happy to claim and welcome Baybay City LGU as a member of the growing ViCARP family", Dr. Ceniza stressed as she close her talk. #EYBanoc