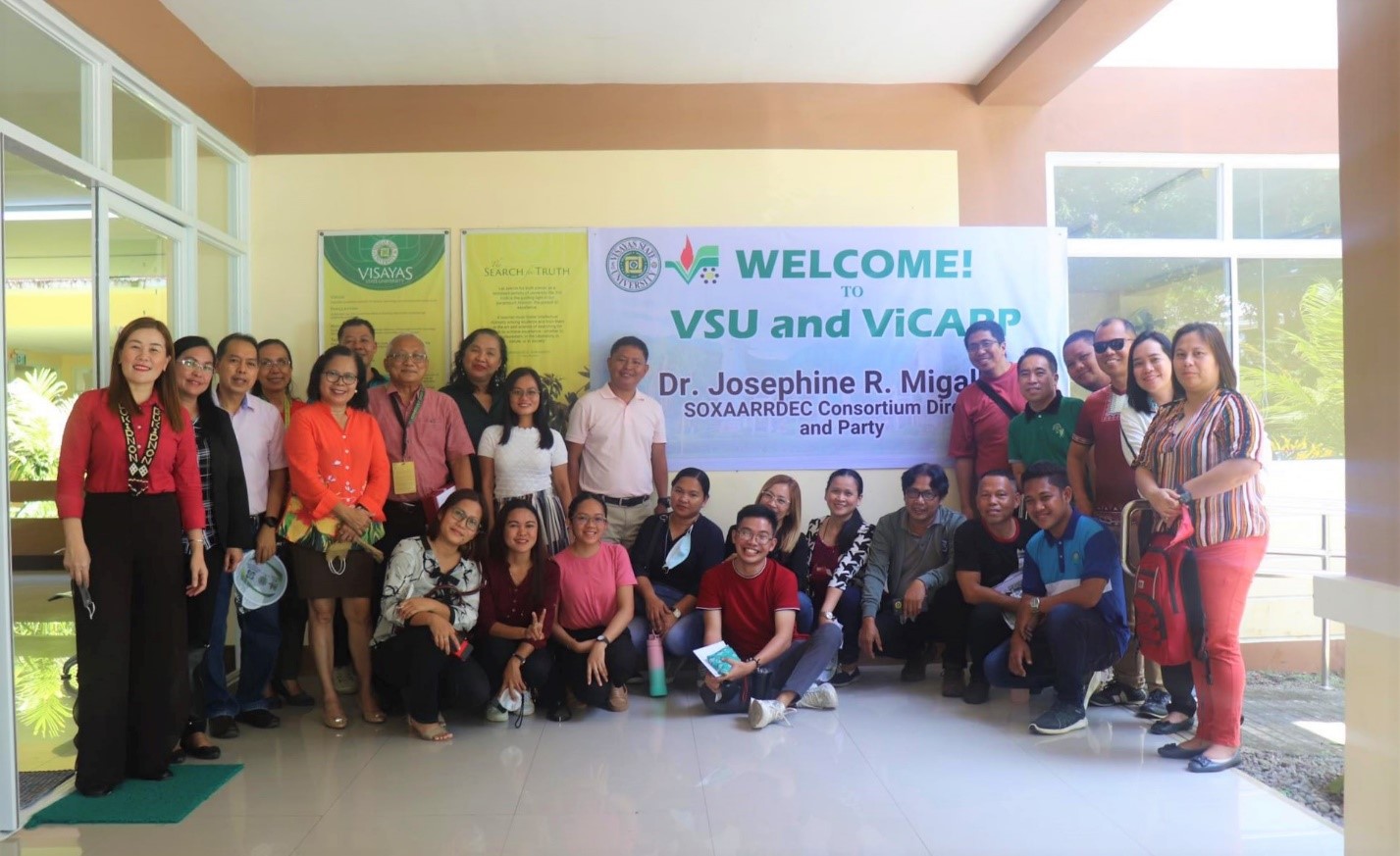 The SOCCSKSARGEN Agriculture, Aquatic and Natural Resources Research and Development Consortium (SOXAARRDEC) hosted by the University of Southern Mindanao (USM) conducted a benchmarking and study tour at the Visayas Consortium for Agriculture, Aquatic and Natural Resources Program (ViCARP) hosted by the Visayas State University (VSU) on September 13-15, 2022. The three-day activity aims to gain relevant knowledge, and learn best practices that can be applied for continuous improvement of the consortium.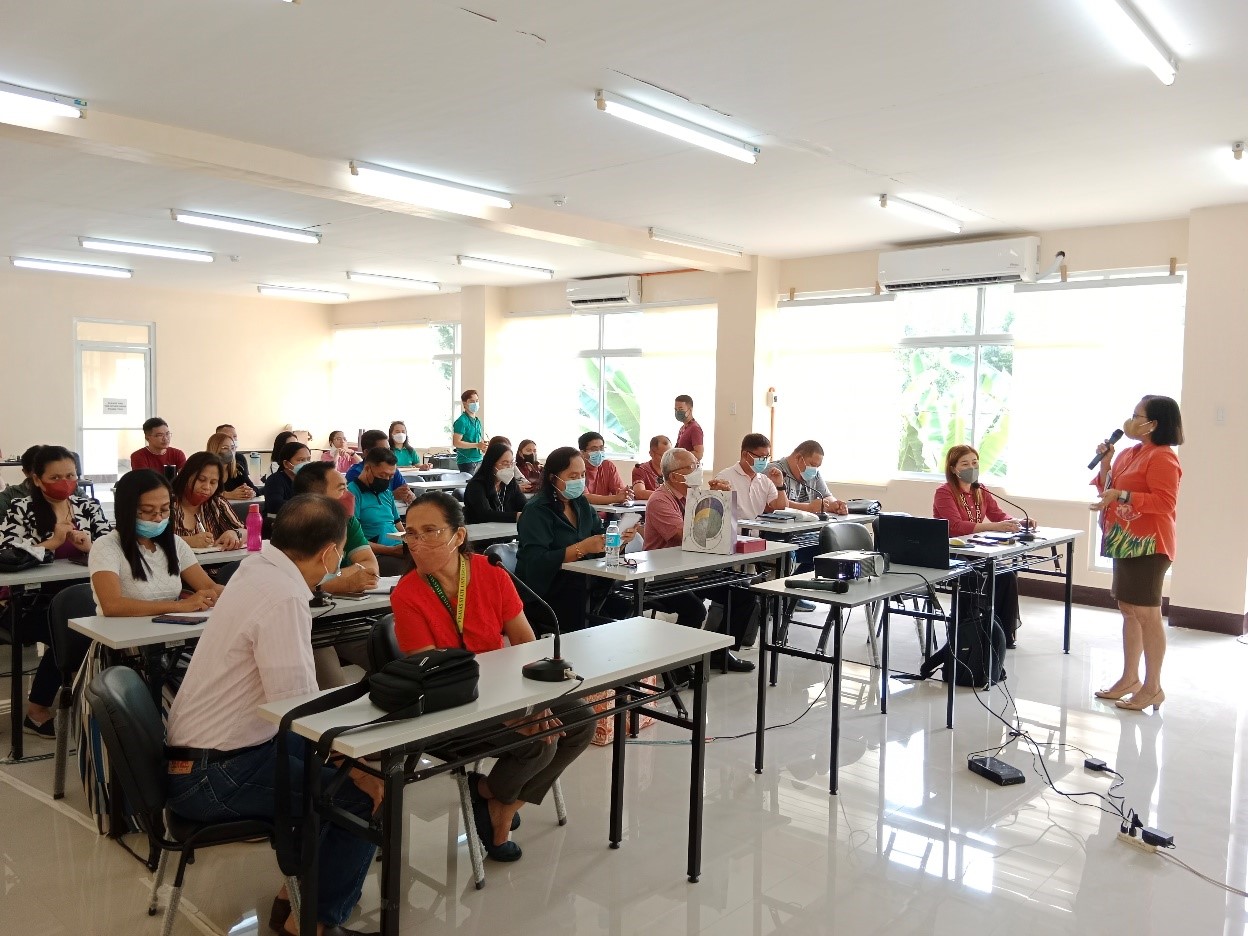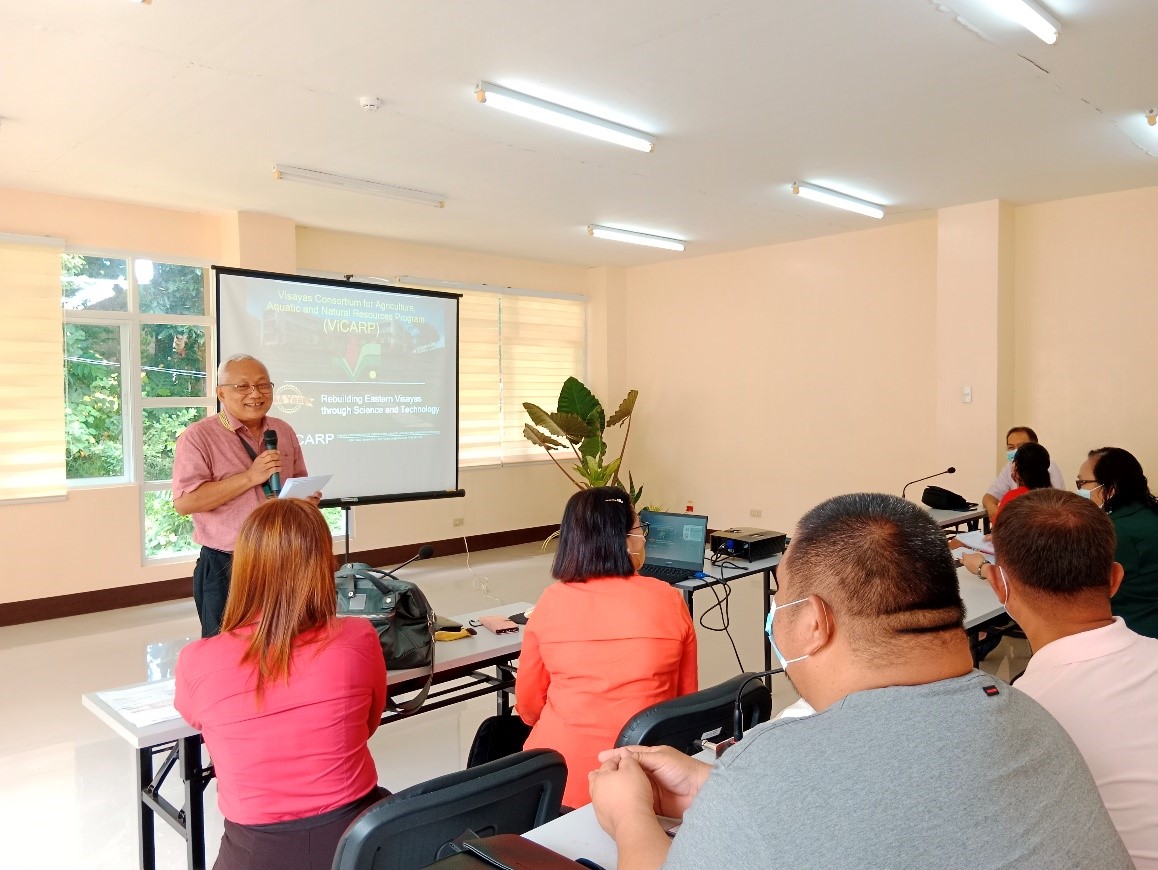 Dr. Daniel Leslie S. Tan, OIC to the President and VP for Admin and Finance gave a welcome message to the SOXAARRDEC delegates. He hopes for success, to thrive for continuous improvement, and aim for global excellence.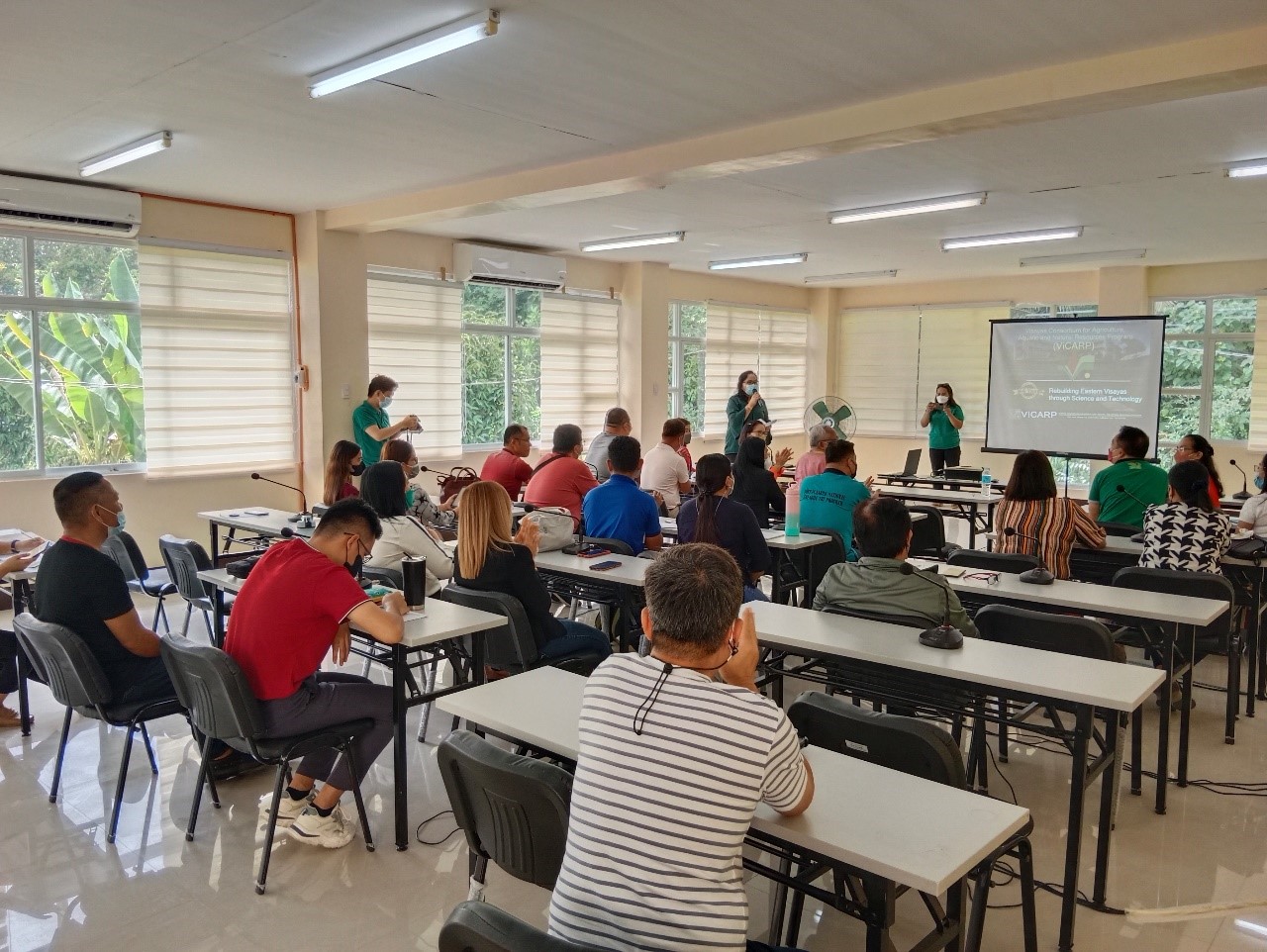 Dr. Josephine R. Migalbin, SOXAARRDEC Consortium Director introduced the member of the SOXAARRDEC delegation.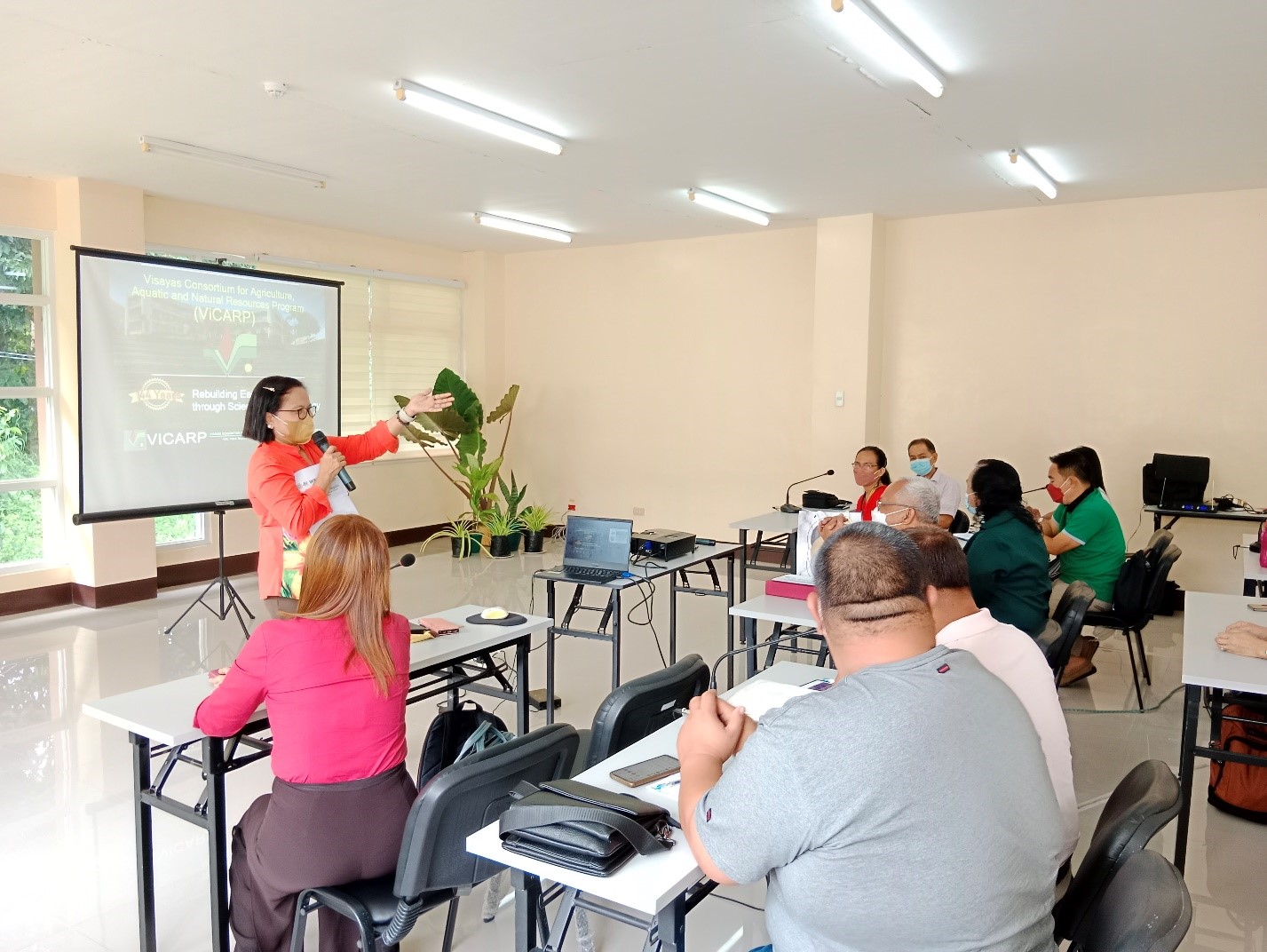 Dr. Maria Juliet C. Ceniza, ViCARP Consortium Director and VP for Research, Extension and Innovation, likewise introduced VSU-ViCARP Cluster Coordinators, namely; Prof. Rosa Ophelia D. Velarde, Research and Development Cluster Coordinator and Director for Research, Mr. Sean O. Villagonzalo, ICT Cluster Coordinator, Ms. Elmera Y. Bañoc, Science Communication Coordinator, Ms. Melinda P. Petalcorin, Technology Transfer Coordinator and Prof. Maria Aurora Teresita W. Tabada, GAD Coordinator and Prof. Allan Loreto, Director for Innovation.
Thereafter, Dr. Ceniza presented the 44 years of existence of ViCARP in making use of Science and Technology in rebuilding Eastern Visayas. In the same manner, she showed the milestones and current undertakings, best practices, tangible research outputs, and outstanding awards and accomplishments.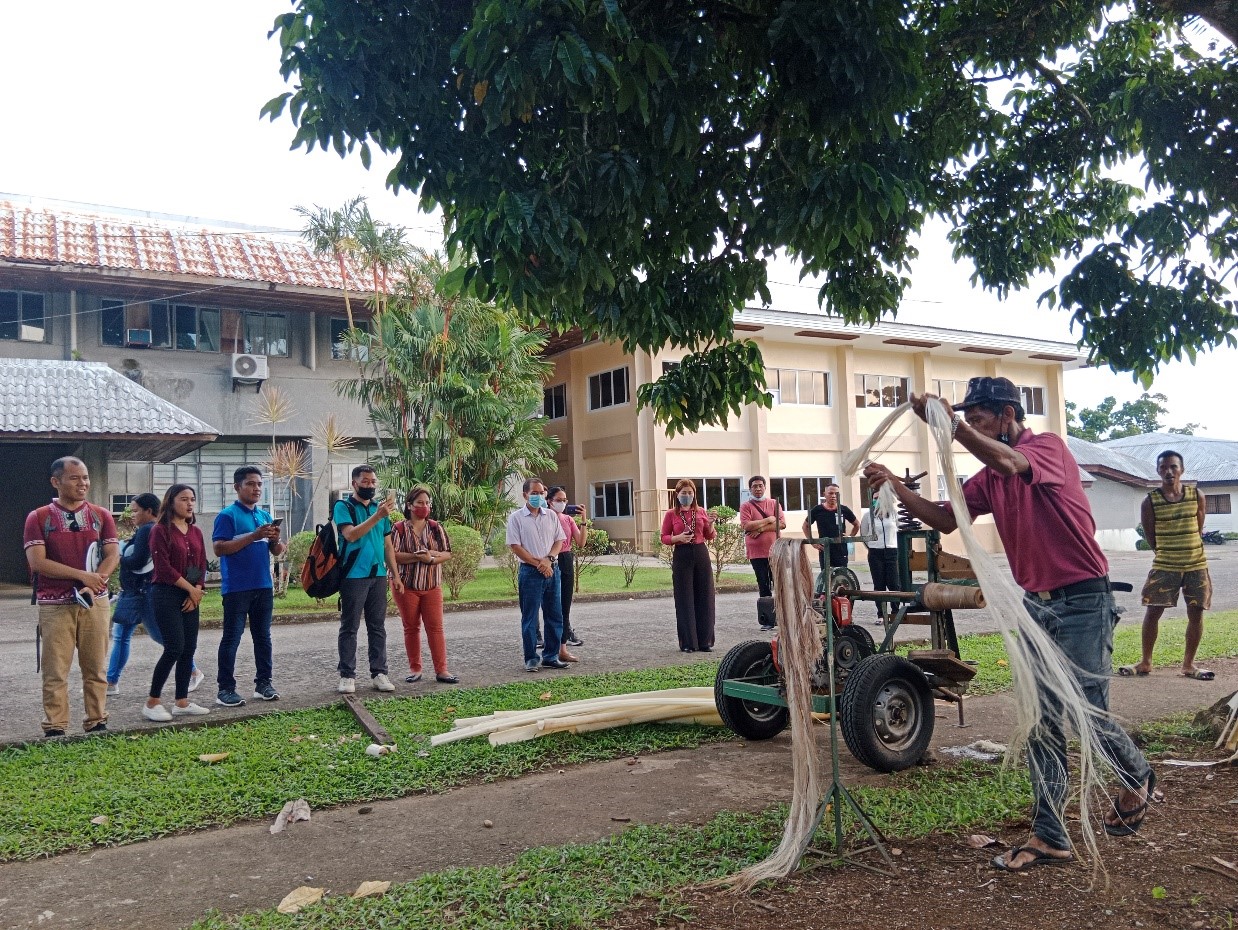 The delegation was exposed to the different research centers of the host university such as the Advanced Research and Innovation Center (ARIC), Philippine Root Crops Research and Training Center (PhilRootcrops), National Abaca Research Center (NARC), National Coconut Research Center-Visayas (NCRC-V), Zonal Center for Biodiversity Conservation and Habitat Restoration, and the Sweetpotato and Jackfruit Processing Plant in Brgy. Cogon, Baybay City.
The team also visited the Villaconzoilo Farm School at Jaro, Leyte which showcased the initiatives and efforts offered and contributed by the different consortium member institutions (CMIs) of ViCARP for the improvement of the farm school.