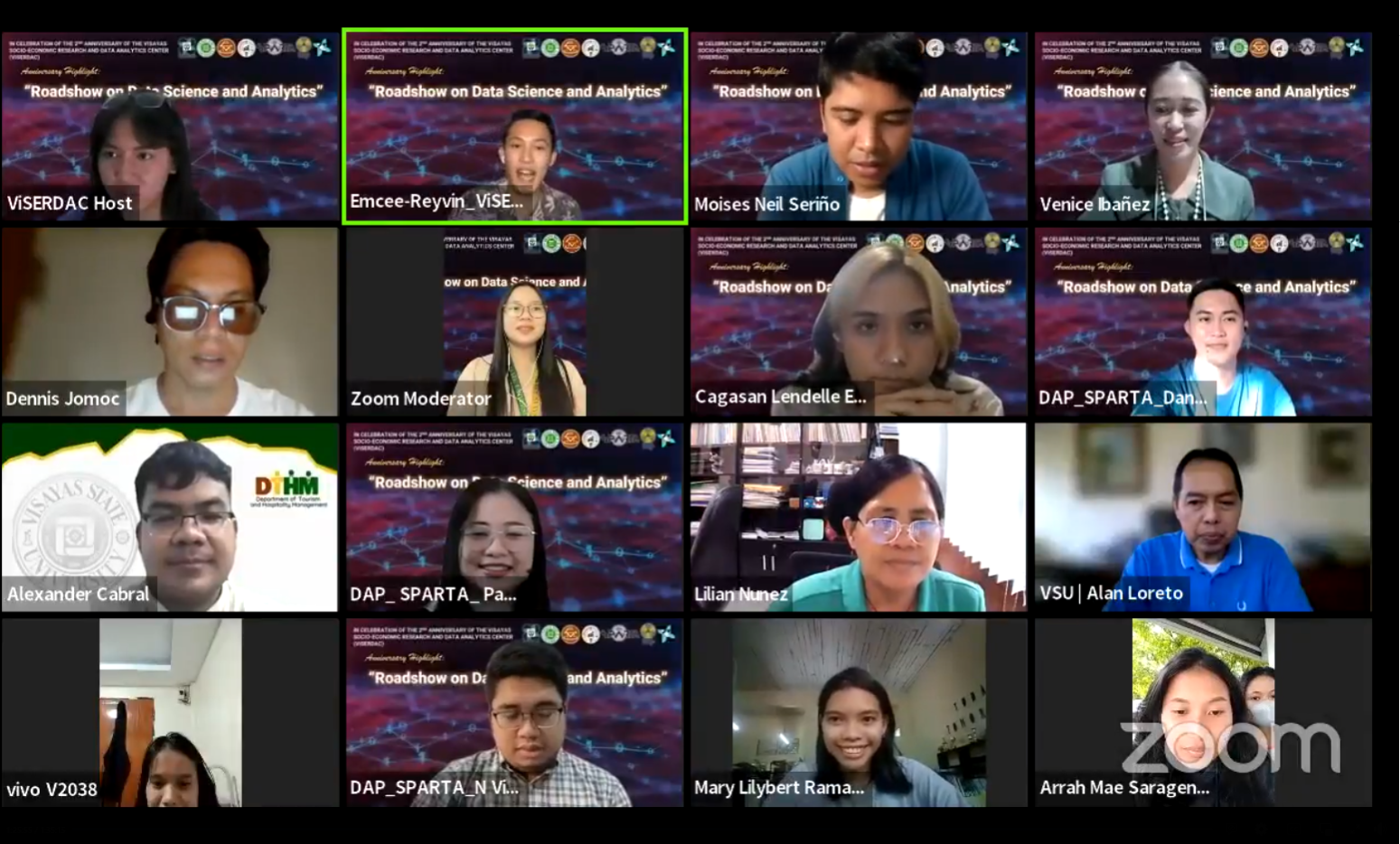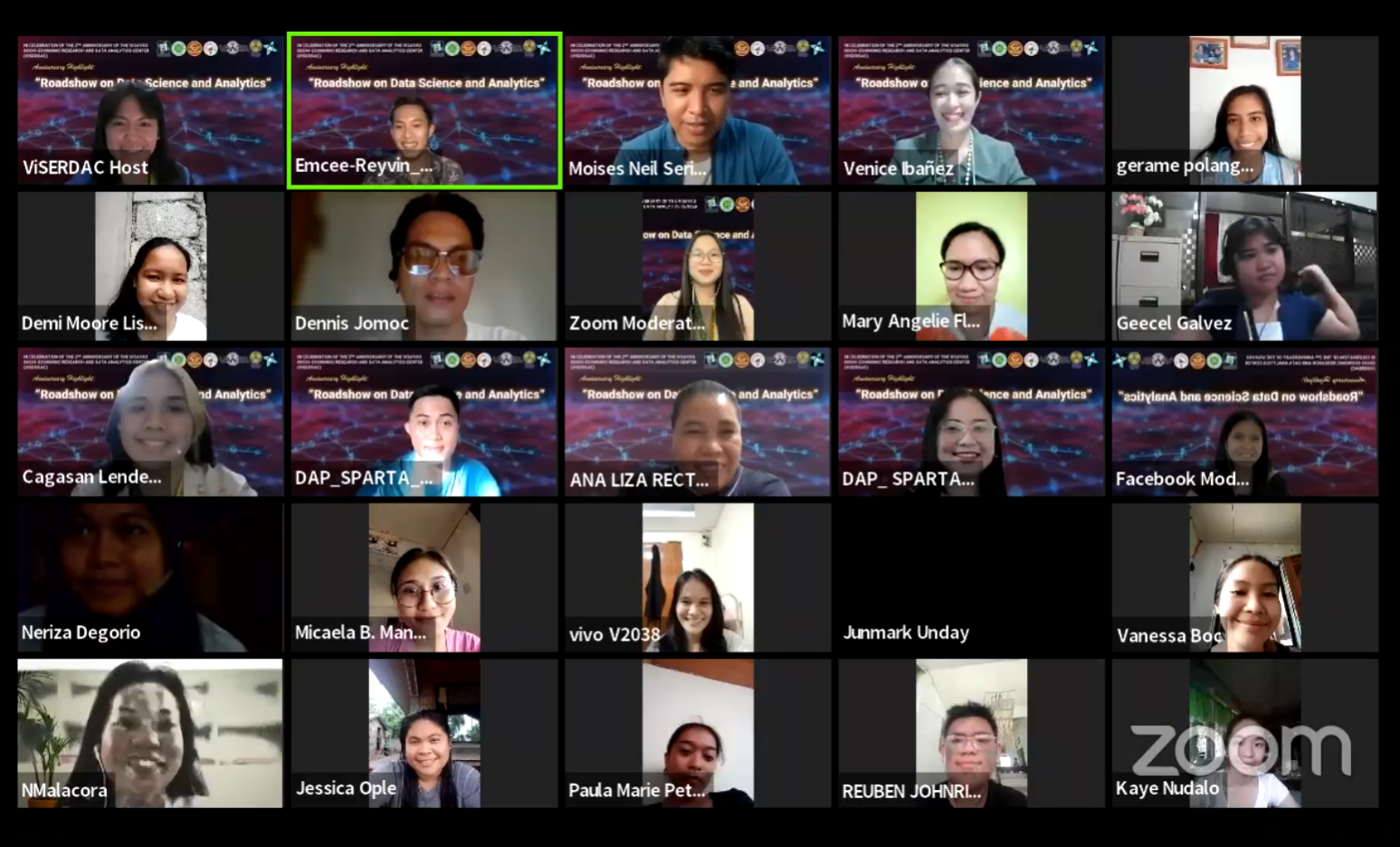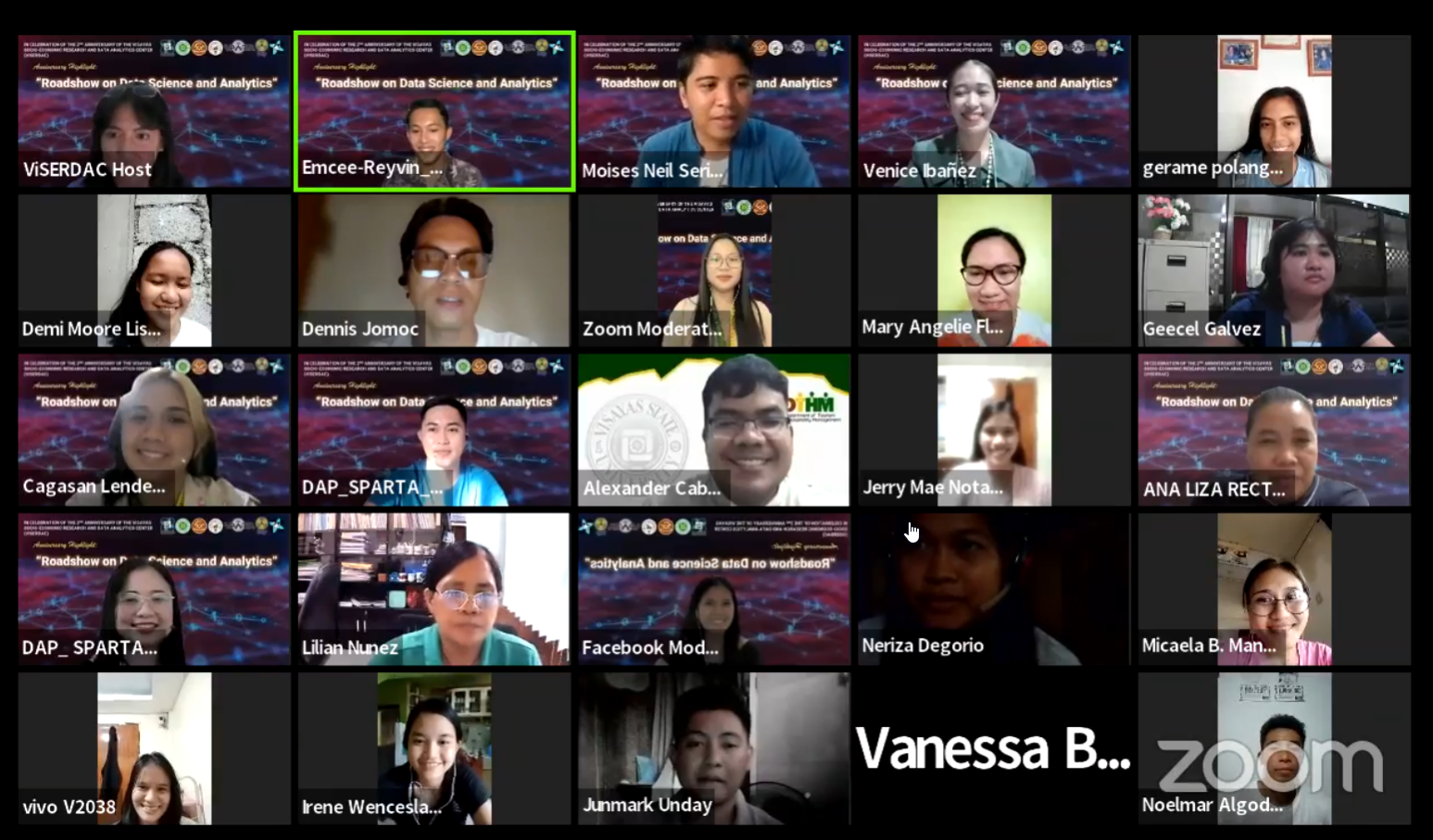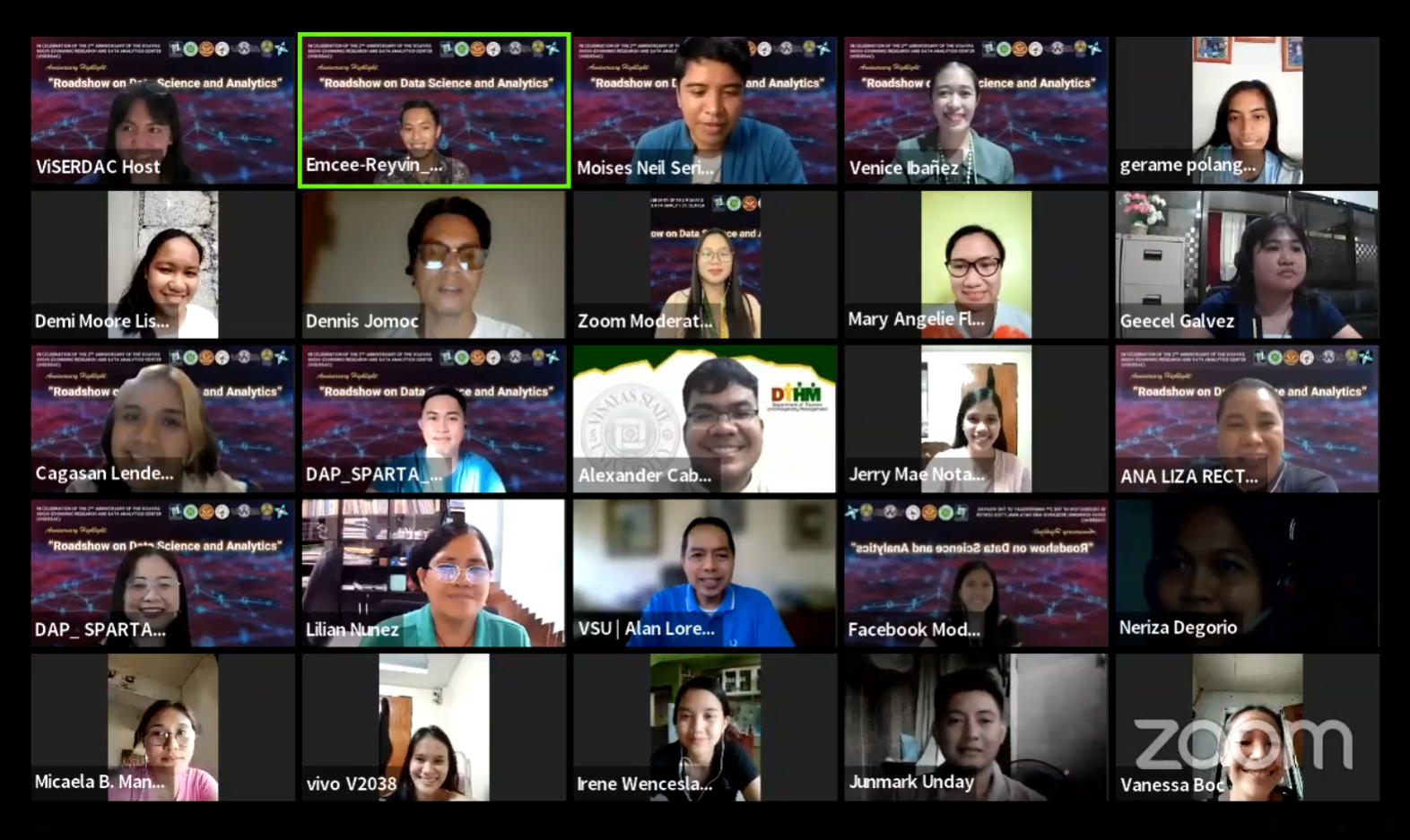 In celebration of their 2nd Anniversary, the Visayas Socio-Economic Research and Data Analysis Center (ViSERDAC) in partnership with the Development Academy of the Philippines thru Smarter Philippines and Data Analytics, R&D, Training, and Adoption (SPARTA) projects hosted a Webinar on Data Science and Analytics on September 28, 2022, held via zoom.
Dr. Moises Neil V. Seriño, Director of Visayas Socio-Economic Research and Data Analysis Center (ViSERDAC), and Dean of The College of Management and Economics (CME) delivered his welcome remarks emphasizing the importance of data science and analytics and how the academe and public sector can harness the power of data. He proudly shared that the center was able to publish its journal and gained significant international attention and has been included in library collections in universities abroad.
Prof. Allan B. Loreto, Director for Innovation, further stressed that ViSERDAC aims to enhance capacity in Socio-economic Research, likewise, the SPARTA project aims to introduce and capacitate Filipinos to data science and analytics.
Ms. Venice B. Ibanez, Head of the Department of Tourism and Hospitality Management, introduced the guest speaker, Ms. Donna Pamella Gonzales, the Deputy Project Manager for Smart Governance Portal and Massive Open Online Courses and Subject matter expert of project SPARTA.
"Data supports more research, leads to good governance, and is the new pollutant" Ms. Gonzales shared three important guidelines on the importance of data to become valuable in the academe sector.
Ms. Neca Jane Malacora, a DOST-SPARTA scholar, described her journey as a challenging but very productive since she acquired knowledge and strengthened her fundamental skills as a future economist and researcher.
The event served as a great opportunity to learn, exchange and expand knowledge about data science and analytics and its application in the academe and public sector.